We've heard from you! How are arts leaders thinking about opportunities for authentic collaborations between people of different cultural identities and experiences?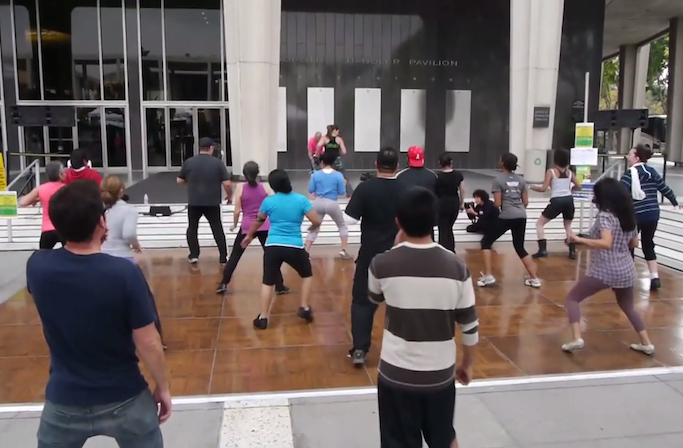 This post is part of this month's in-depth exploration of organizations fostering artistic collaborations that cross cultural boundaries in authentic, meaningful ways.
What does cross-cultural collaboration look like in your organization's artistic work?
This month, we explored what it meant for arts and culture organizations to foster collaborations between people of different cultural experiences and identities.
Last week, we heard from Franklin Vagnone about the Historic House Trust of New York City's LatimerNOW project and how it is transforming a historic house in Flushing, Queens, into a connecting point for its surrounding community.
We also asked arts and culture leaders about their perspectives on cross-cultural collaboration through art-making. Throughout the month, we received several answers to our three research questions (below) that provoked our thinking about this topic.
These responses reminded us of the complexity that accompanies any initiative that aims to create meaningful connections between people of different identities and experiences. And, that organizations must be mindful of this complexity if they are to create collaborative opportunities that are both impactful and authentic.
We hope that these responses also challenge you to think differently about how your organization approaches opportunities for cross-cultural collaboration.
1. Why do you think cross-cultural collaboration is important in art-making?
One response we received provided a new lens on the monthly topic that resonated with us:
"I might suggest altering the question: Why do you think art-making collaborations are important to cross cultural understanding? In this order, it seems that many arts leaders would have no problem connecting the intrinsic qualities of [art]making with a great framework for acquiring skills related to negotiating, listening, and including the 'other.' For me, it is in this artistic framework where participants are challenged in a non-menacing way to discover how much they have in common and to practice together efforts that ultimately lead to inclusion."
2. How do you measure the success of cross-cultural collaborations? Do we need new measures?
Maija Garcia, Creative Director of Organic Magnetics, shared:
"We must continue to assess our models of collaboration to find out whether or not an organization is generating or inhibiting cross-cultural dialogue and collaboration. Leaders and facilitators need to constantly challenge themselves and each other about acting exclusively, making assumptions, or creating hierarchy based on race, gender, class, ability, etc."
And another response reflected on the importance of the language we use:
"After years of working in spaces where art is used to reflect on intercultural relations, I find that is can be easy for participants to learn the lingo. So when evaluation takes place, it can be difficult to separate what are new behaviors and habits that participants will be using and what is just a slogan that is being regurgitated."
3. What do authentic collaborations look like in practice? What do inauthentic ones look like?
Maija Garcia wrote:
"Authentic collaborations look like a group of people willing to dedicate their time & energy because they believe in the social impact of their work. Inauthentic collaborations are usually defined by an employer/employee relationship where only one or some voices are respected and heard."
Elaine Lipson reminded us of the importance of listening to and learning from communities and collaborators:
"Participation can be measured in demographic terms, but I think stories of personal experience have value here too — how can we ask participants what they've learned in a fruitful way? And how to measure long-term effects that might emerge in relationships and communities? I'm not sure of the answer to that."
(The reminder to listen reminded us of this Summit Talk from Janeen Bryant.)
Many thanks to all those who took the time to share their responses with us. Stay tuned in July for our next monthly topic, which will explore new and experimental approaches to programming. www.goodpubrestaurants.co.uk